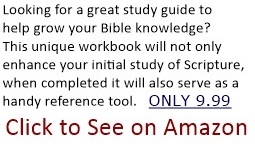 This ministry may earn an Affiliate Commission if you make a purchase through the Amazon links on this site.

The Passion of the Christ Truly all the excessive violence surrounding the crucifixion of Christ makes no sense without first understanding the context. All that blood and gore will have little meaning unless we first understand why it happened. Read More

Origins of Christian Worship The early church was comprised mainly of Jews who had accepted Jesus as the promised Messiah and Lord. Therefore, to best understand the origins of Christian worship, it is necessary to look at the history of Jewish worship, for it was this past manner of worship that helped to shape the worship of the early church. Read More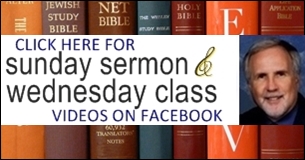 A Study of Baptism When we believe in Jesus and obey God's command to be immersed in water, God does many wonderful things in our lives: He forgives and washes away our sins (Acts 2:38; 22:16), He saves us (Mark 16:16; 1 Peter 3:21), and He buries our old way of life and raises us to walk in newness of life (Romans 6:3-6; Col 2:13). Read More

Assurance of Salvation God wants us to have confidence regarding our salvation. The apostle John wrote in 1 John 5:13, "These things I have written to you who believe in the name of the Son of God, so that you may know that you have eternal life." But since we all sin and fall short of the glory of God, how can we have such confidence? Read More

The Holy Spirit: Our Help and Strength Some people believe that when the Bible speaks of the Spirit of God going forth and doing something, it really is just another way of saying that God Himself is doing something. However, the Bible seems clearly to teach that the Holy Spirit is an actual divine person. Read More

See Complete List of Lessons...



Blue Letter Bible
Numerous resources and Bible study helps. Great site for in-depth study of God's word.

Vine's Complete Expository Dictionary
Easy way to study biblical words as written in their original languages.

International Standard Bible Encylopedia
Contains articles and definitions to thousands of words and terms used in Scripture.

Matthew Henry Bible Commentary
Originally written in 1706. Provides an exhaustive look at every verse in the Bible.

Strong's Exhaustive Concordance
Choose either the KJV or the NASB to study original languages of the Bible.

Hebrew and Greek Lexicons
Use Strong's Concordance numbers to learn detailed meaning intended by authors.

Smith's Bible Dictionary
Over 4,500 subjects defined and analyzed with corresponding Scripture references.

Nave's Topical Bible
Consists of 20,000+ topics and subtopics, and 100,000 references to the Scriptures.

Bible Reading Plan
Read through the entire Bible in one year. Includes online Bible in several versions.